Museum Passes
Use the smartest card - your library card - to receive free or discounted admission at participating Chicago area museums and attractions. We currently offer two programs: Museum Adventure Pass and Explore More Illinois.
Museum Adventure Pass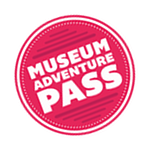 - Passes are available in-person at the library's Adult Reference Desk or the Youth Services Desk.
- Patrons must have a valid Bloomingdale Public Library card to check out a pass.
- Patrons can check out one pass per family, per loan period (7 days).
- You can check out a new pass once the old one has expired.
- Passes are limited and available on a first come, first serve basis. For availability, check the Museum Pass website or call the Adult Reference Desk at (630) 924-2730.
- List of Participating Museums/Attractions
Explore More Illinois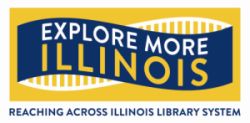 The Explore More Illinois museum pass program will reopen on April 1, 2021.
- Passes are available online through the Explore More Illinois website.
- Patrons must have a valid Bloomingdale Public Library card to check out a pass.
- Patrons can have two active reservations per library card. Once one of the reservation dates has passed, you can make another reservation.
- Passes are limited and available on a first come, first serve basis. For availability, log into the Explore More Illinois website.
- Please cancel your reservation(s) if unable to attend, or the reservation will count as being used. Remember that once you print or download your pass, you cannot cancel your reservation.
- List of Participating Museums/Attractions
- Frequently Asked Questions