Genealogy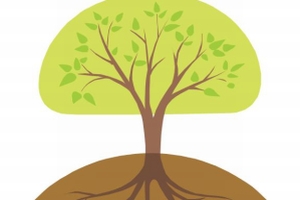 Genealogy Club
Local History sponsors a Genealogy Club, which meets on the fourth Thursday of the month - except in December - from 6:30 p.m. - 8:45 p.m. Local History Librarians provide internet and archival genealogy instruction and research support. Members share ideas and meet other researchers, receive help with research questions and brick wall dilemmas, and share genealogy finds. Use of the genealogy collection in the Local History Department and individual help and instruction is also available.
Contact Leslie Drewitz (Genealogy PLCGS) for more information at (630) 924-2765.
---
Library Databases
Ancestry Library (In library use only)
Comprehensive source for conducting genealogical and local history research. Included are the digitized images of the U.S. Federal Census from 1790 - 1940, the American Genealogical Biographical Index, and Passenger and Immigration Lists Index.
Fold3
Fold3 provides access to original military records, including the stories, photos, and personal documents of the men and women who served in the military. Records date from the Revolutionary War through recent conflicts.
Heritage Quest
Contains the US Federal Census Records from 1790 - 1940. Search contents of books to find information on people and places described in family and local histories. Search article database to find information about people and places.
MyHeritage Library Edition (formerly World Vital Records)
Billions of historical records from all over the world, including US and UK census records, family tree profiles, historical and tombstone photos, and much more.
Library Newspaper Databases
Chicago Tribune
Full text of the Chicago Tribune from 1985 to the present. Paid advertisements are excluded.
Historical Newspaper: Chicago Tribune
Historical articles from the Chicago Tribune from 1849-1988.
Daily Herald
Full text of the Daily Herald newspaper from 1997 to the present. Includes obituaries. Paid advertisements are excluded.
Proquest Historical Newspapers - Extra! Edition
Contains articles from the Chicago Tribune including "What Happened On" a particular day,"This Day in History", timelines, articles about famous dead people and historical eras.
---
Free Genealogy Web Resources
1940 Census
Full access to the 1940 census images and 1940 census maps and descriptions.
Afriquest
Free online database for records of African American genealogy and history.
Castle Garden
Offers access to an extraordinary database of information on 11 million immigrants from 1820 through 1892.
Cook County Clerk of the Circuit Court
Search more than 500,000 naturalization petitions covering 1871 to 1929.
Cyndislist
Directory to genealogical resources on the internet.
Digital Library on American Slavery
Detailed information on approximately 80,000 individual slaves, 8,000 free people of color, and 62,000 whites - both slaveowners and non-slaveowners - extracted from legislative and county court petitions, wills, inventories, deeds, bills of sale, depositions, and court proceedings.
DuPage County Genealogical Society
Includes indexes of DuPage records, history, and maps of DuPage County, and information on upcoming events and classes.
Ellis Island
Covers 17 million passenger arrivals through the port of New York between 1892 and 1924.
Emigration & Immigration Records & Links
Includes passenger lists and naturalization records.
Family Search
A wealth of digitized collections, family history books, family trees, and genealogy records.
Find A Grave
Collection of 77 million grave records. Many include photos of headstones and family photos.
Federation of Eastern European Family History Societies
Includes a Resource Directory map that is a great starting point for doing family research in eastern and central Europe.
Illinois Archives
Search databases of the Illinois State Archives.
Legacy.com
Obituary database in collaboration with 700 North American newspapers.
Library of Congress
Digital collection of maps, photos, documents, and more.
Library of Congress - Chronicling America Historic American Newspapers
Newspaper collection that has grown to more than 4.8 million digitized pages, plus a directory of historical US newspapers and archives of where you can find copies today.
Library and Archives Canada
Includes images of border entry records from 1908 to 1935, searchable censuses (1871, 1881, 1891), vital records, and military, land, and immigration records.
LostCousins.com
Family history website able to match cousins researching the same ancestors.
National Archives
Holdings of U.S. government documents including military service records and immigration records.
National Archives of Ireland
Digital resources include the household returns for the censuses of Ireland of 1901 and 1911.
Newberry Library
Information on how to use the Newberry Library for genealogical research.
Newberry Library Atlas of Historical County Boundaries
The Atlas presents in maps and text complete data about the creation and all subsequent changes (dated to the day) in the size, shape, and location of every county in the fifty United States and the District of Columbia.
Newberry Library Chicago Ancestors
Find and share historical information about Chicago.
OAIster
Catalog of digital library resources.
Online Death Indexes, Records & Obituaries
Death indexes arranged by state and county.
Online Searchable Military Records & Databases
UK National Archives
Search records held by The UK National Archives and their records on partner websites.
---
The library offers many genealogy materials for check out. Search our online catalog for the full collection. Topics include:
Ethnic specific genealogy
Family history publishing
Genealogy courses
Genealogy methods and tutorials
Internet genealogy guides
Self-publishing